uPVC windows and doors form an important part of your home / office / commercial establishment. As it is an important and long term purchase decision, you will certainly need the best product and top notch services, that's exactly what you can get with Fortunne Windows and Doors. To help you make an informed decision, we have compiled a list of 'frequently asked questions' with regard to windows and doors in general and about our company in particular.
Do uPVC windows have any quality variants?
The uPVC window industry has many inexperienced players. They use multiple profiles and most of them are cheap. To undercut and to make a quick profit, they show you high quality profiles, which are difficult to identify when stickers are removed. Poor quality uPVC windows may fade after a few years.
We provide a range of uPVC windows and doors that give you the right combination of strength, durability and exquisite style. It comes to you as maintenance-free, water-proof and soundproof while being easy to open and close.
Why Fortunne has double N ?
Fortunne is the brand with strong ethos that inspires loyalty in customers. Products that are sturdy, durable and a company that embraces advanced technologies and keeps upgrading. The interconnected double N is symbolic of long-lasting customer relationships.         
What is the maximum discount do you offer?
Fortunne window designs prices are Nationalised. It doesn't vary customer to customer. while quoting itself we offer highly competitive prices in the prevailing market.
Is your uPVC windows prices expensive?
Windows are indispensable components of home and buildings. Every home owner or a builder will invest time, energy and money in buying good quality windows and doors for their properties. We offer you the flexibility to choose windows that fit your style, budget and the way you want to see the world.
Who are all your competitors?
Unbeatable customer service, product customization and social responsibility made Fortunne products unique in India.  No supplier produces similar uPVC windows like us.  
Do you offer any Discounts?
We don't offer inflated prices and fake discounts. We also don't use pushy sales tactics or unfair mind games that make our customers feel pressured into buying. We use top-class products, expert workmanship, fair and all-inclusive estimates-all the time, every time.
Will you replace my existing windows with a new one?
Building a home from scratch or renovating an existing one both require the expertise of a skilled team of professionals. With our passion for creativity and commitment to quality, we do full justice to both kinds of projects. Innovate or renovate, we are the best choice.  
How long will it take to complete the installation?
After receiving a confirmation of sale with a signed contract and cleared deposit, your installation will usually commence within three to four weeks for uPVC Windows.
What are the payment terms and methods of payments?
We accept payment in advance or stage payments based on the volume of the order by way of cheques and electronic bank transfers.
Do you provide after-sales service?
Fortunne windows are designed to provide up to 100 years of trouble-free operation. They come with proper warranty and maintenance free. However, if for any reason your window fails to deliver the performance you expect, we can send our Fortunne engineer to inspect the problem and provide a solution. Our warranties cover all unit parts including the profile and accessories. Please read the FORTUNNE warranty terms and conditions
Why should I pay GST for windows?
GST supports the countries economy and GDP positively.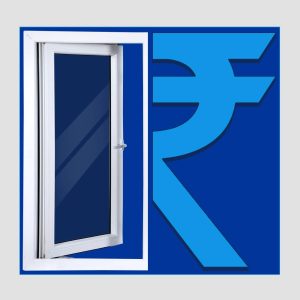 High-end product that is worth the price
Home isn't just a place you share joyous moments in. It is also a gift passed on from one generation to the next. Your dream home should also stand the test of time. Only the best brands can ensure the durability, aesthetics and high functionality that you so desire in your home. When it comes to doors and windows, Fortunne opens up a new world of stylish and lasting interiors.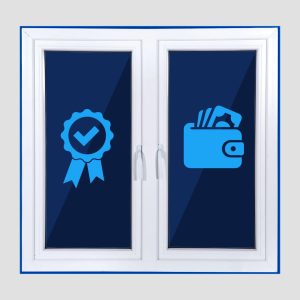 The perfect balance of quality and affordability
Fortunne presents a range of uPVC windows and doors that gives you the right combination of strength, durability and exquisite style. It comes to you as maintenance-free, water-proof and soundproof while being easy to open and close.
Fortunne offers you the flexibility to choose windows that fit your style, budget and the way you want to see the world. Windows can also be specifically designed based on the light and air ventilation requirements. Bug mesh options can also be incorporated for windows in bedrooms. Double glazing also be done to control high traffic noise etc.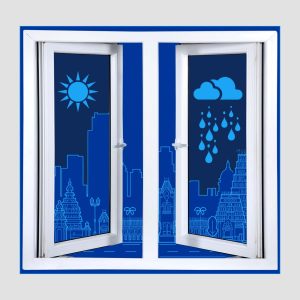 For Indian Tropical Condition
Specially developed for areas of high UV radiation
Our profiles are subjected to the rigid UV test to ensure that they have better UV resistance even under the harsh Indian weather conditions. The higher tropical compound in the raw material adds to the resistance efficiency of the profiles and provides colour stability to the product to make it look new even after years of use. Original formulation of German Gmbh ensures no de-coloration and warp for several years. Greater durability
Combination Door

uPVC Casement Doors consist of single or double Sash opening outside or inside, it is connected with 3D-Hinge at four points ...

Sliding Door System

uPVC Sliding Doors two or more frames slide horizontally on tracks to the left or the right. The Sliding Doors are slightly raised...

Folding Door System

Bi-folding door systems generally need to be fully open or fully closed. Inherently, this restricts the usability of a bi-folding door...
Casement Window

Casement windows are hinged on the side and open outward to the left or right. Usually taller than wide, their entire sash opens...

Sliding Window

Elegant horizontally sliding windows for restricted spaces like cubicles, interior partitions and narrow balconies using quality...

Sliding Windows with Bug Mesh

Prevents entry of insects and mosquitoes into home, Offers good ventilation...

Bay Window

The stylish and highly practical option of window space that can function as an extra seating space or as a secluded light filled work space..

Fixed Window

These are windows that are used purely to let light in and provide a view but do not need to be opened or operated because there are no ventilation..

Combination Window

Two windows of the same type or different types can be combined to produce combination windows. These are usually combinations..

Tilt & Turn Windows

European style windows can be swung like a door or tilted at the top. Optimal security, streamlined designs, and high-performance...

Tilt & Turn Windows

Glass Joint Window is synonymous with style. These windows allow an unobstructed view of the outside world. Quite simply...
Let us help you to choose the right one
YOUR WINDOW – YOUR COLOUR – YOUR CHOICE!
Memories may fade, but not the colour of your doors and windows.
Our Clientele. Our Valuable Assets
Testimonial
Our Client
say.
98% of our reviewers say they would recommend us